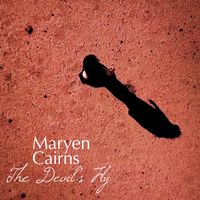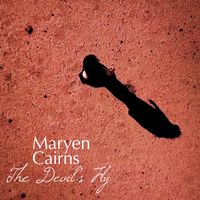 The Devil's Fly is a mythical, windswept, barren place, somewhere between Uluru & the Western Australian ocean.
Wikipedia "a vlaie, vly /vlaɪ/ or fly /flaɪ/ is a swamp or marsh"
The song is produced & arranged by Chris Kimsey, mixed by George Murphy, and features Jennifer Maidman Sani Bolton Evan Jenkins Ollie Clark Karlos Edwards Paddy Milner and Elvis Kernaghan on Lead Guitar.
Written & sung by Maryen Cairns.
Lyrics
The Devils Fly
by Maryen Cairns

If life out there itself is nothing live to die & cry
& Scream the thought of every preacher who teaches how to lie

The Wedge-tails pick & Dingos gnaw at everything alive
No matter what your prayerbook is it'll hang on 'till you die

The desert sky at night is pink
The drovers drink or die
The hip flask in their leather pocket is the mark of the devil's fly fly fly fly

The flask shall fall on deathly sands
The desert fly is dead
and nothing more shall sing or be 'till black devils sink through your head

The Wedge-tails pick & Dingos gnaw at everything alive
leaving skeletons surrounding you on the edge of the devil's fly

The desert sky at night is pink
The desert is alive
Deep within the crevices live the scorpions & reptile reminders

If life out there itself is nothing live to die & cry
but take a hike on a deep trail bike to see where the devil lies
Out on the devil's fly